Mother • Master's student in social work • Treasurer of ACES (Addictions counselling education students)
I have always wanted to write or create something about my sister, Nicole. Her journey has been a rough one, and I have been there beside her for the ride. The memories from when she was at rock bottom remain a striking image in my mind. Not because of the gory details, but because of the Nicole that broke through from that place of brokenness.
Today, she is truly herself and strives to be her best self more and more. When I think about who she was then, and now, I'm in awe. Her story is significant to me because it shows that humans are malleable and transformable; we can learn, we can change, and we are never beholden to a self that we don't like. That is such a powerful life lesson, and that's what Nicole strives to teach others as a Drug Addictions Counselor.
Nicole tried to heal throughout her entire addiction. She was in and out of recovery centers several times a year and often stuck in an in-between grey area, where it was unclear whether she was going backward or forwards. Sometimes it was both.
Recovering from addiction is never a cut-and-dry tactic. It is never a clean swoop through a detox center, and then voila!—you're healed. Nicole experienced real trauma that continually held her back, and she strives to understand that trauma. Her personal understanding of that struggle will forever be her aid while counseling others.
This purpose of helping others came about once Nicole was already in a place of healing and stability. As far as getting out of the cycle of heroin use, her daughter Addyson actually saved her. Upon realizing that a little bean was developing in her tummy, that was her newfound purpose. Her healing has only progressed since.
"First, Addy gave me this purpose. She saved my life."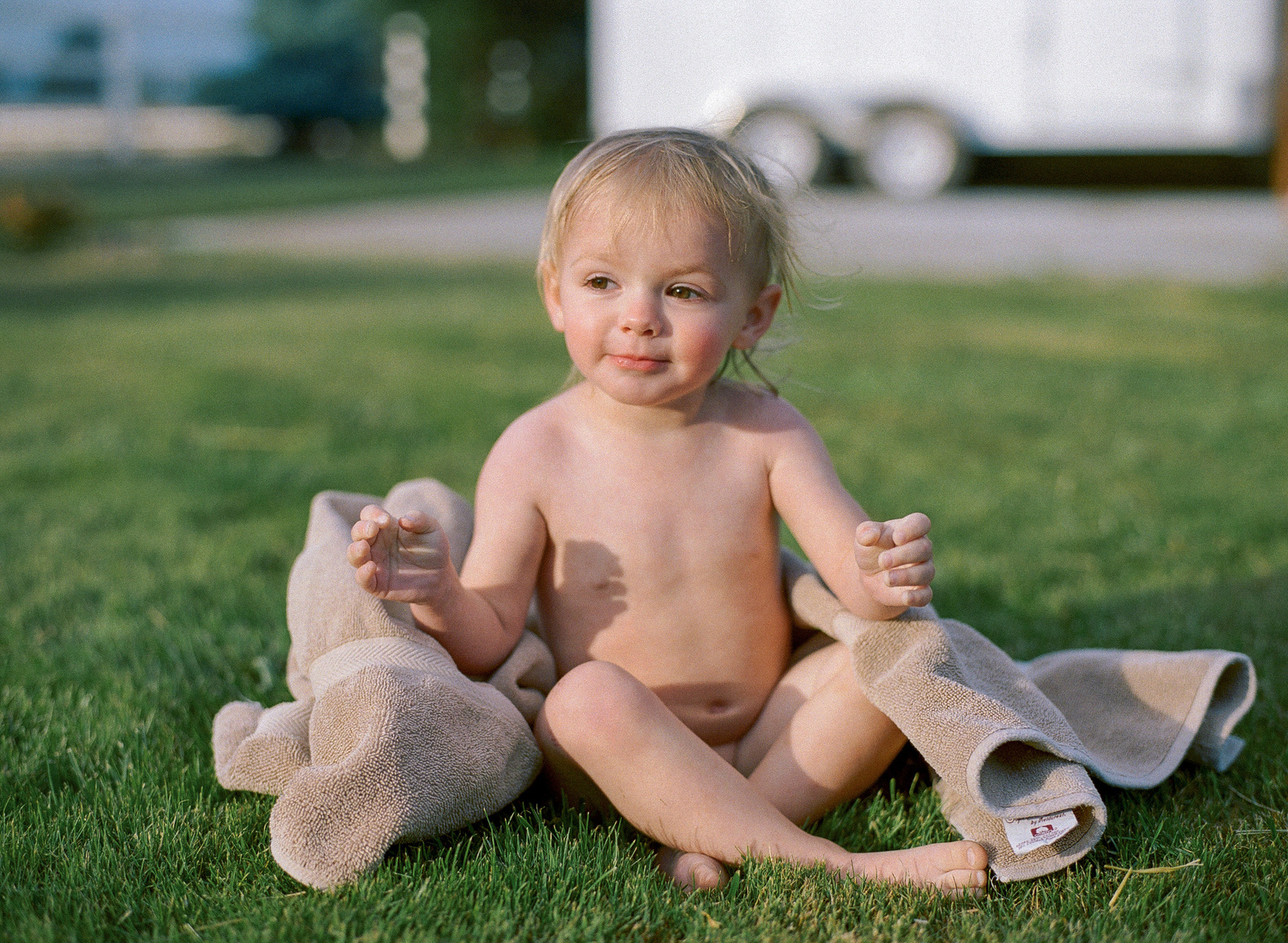 These photographs were taken in spots where Nicole used to roam, abuse drugs, and sleep when homeless.
"This feeling of purpose didn't happen right away. When I found out I was pregnant, I was devastated, looking around at everyone who had nothing but concern and disgust in their eyes."
"I knew I had to break away from everyone. I went to a Lifeline treatment center where I was left only with myself and my higher power, praying for God to work within me. Here is where I had my mental switch/psychic change/spiritual awakening ‒ whatever you want to call it. I could feel this fire that had been cold for so many years ignite within me, and I finally had purpose and meaning in my life again. First, Addy gave me this purpose. She saved my life."
"Becoming an Addictions Counselor and getting my Master's in Social Work has brought me even more fulfillment. I know who I am today, and I love myself."
"For once in my life, I do not regret the past, nor do I wish to shut the door on it. It has defined my strength and shaped who I am."
"There will always be another relapse waiting in those weak moments. But for me, finding new purpose and fulfillment in my life keeps me motivated to keep fighting for my better self, and it is so important for me to have a strong foundation of support as I continue to do so."